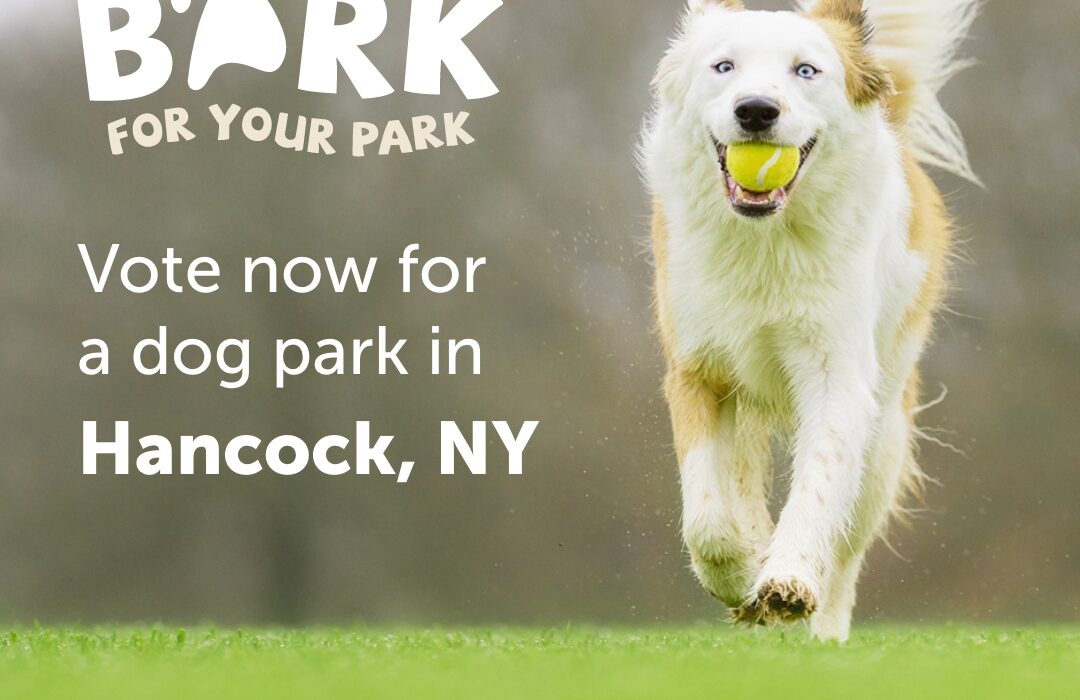 HANCOCK HERALD – AUGUST 3RD, 2022
The Hancock Hounds Dog Park has been selected for a chance to win grant funds through the PetSafe® brand "Bark for Your Park" contest which will run August 1 through 31, 2022. This year, PetSafe® announced 30 finalists for its popular "Bark for Your Park" grant contest which will award prizes
totaling $125,000 to nine communities. Since introducing the program in 2011, PetSafe® has donated more than $1.65 million to support more than 80 off-leash dog parks in the United States. Now through August 31, 2022, anyone over the age of 18 that lives within the U.S. can vote once per day, every day
for their favorite community at barkforyourpark.com.

"We need our entire community to help us on this amazing opportunity to win grant monies to make Hancock Hounds Dog Park a reality by voting all month long. Hancock Hounds wants to ensure that we
can be here for years to come and provide dog owners with a safe, comfortable, and secure place to get outside and play with other dogs. The new Hancock Hounds Dog Park is looking to add ADA accessibility, water features, and both a large and small dog run to ensure all dogs and owners feel welcome and safe," said Jill Keller, Executive Director of the Hancock Hounds Dog Park.